Take the headache out of fundraising
Talk to the School fundraising & Club Fundraising online specialists

Raise It provides easy online fundraising with great returns for schools and clubs
School Fun Run - Colour Run - A-thons - Product Fundraisers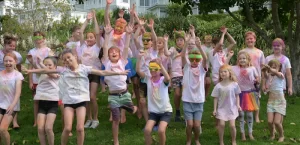 Take the headache out of fundraising
Raise It provides easy online fundraising with great returns for schools and clubs
School Fun Run - Colour Run - A-thons - Product Fundraisers

It ended up being our best year of fundraising yet for our annual bike-a-thon! The school and community really got behind the online fundraising 
WAINUI SCHOOL – BIKE-ATHON
Going online with Raise It we nearly doubled our previous [offline] totals and reduced our admin
GULF HARBOUR SCHOOL – MUD RUN

Raise It NZ makes it so easy for our fundraisers to sell the products – fundraisers simply send out a link! We also really like the way there is no money handling, as everything is done online.
ROSEHILL COLLEGE – COOKIE DOUGH
It ended up being our best year of fundraising yet for our annual bike-a-thon! The school and community really got behind the online fundraising ...
Going online with Raise It we nearly doubled previous totals and
reduced our admin.


It was so easy! We have now run two successful events with Raise It ... The Raise It team are fantastic to work with.


..so easy for our fundraisers to sell the products - fundraisers simply send out a link! We also really like the way there is no money handling, as everything is done online
"GET ACTIVE" AND A-THON FUNDRAISERS
SCHOOL FUN RUNS / COLOUR RUNS - READ ATHONS - MATHS ATHONS - KNOWLEDGE-ATHONS -> YOU DECIDE IT'S YOUR FUNDRAISER!
NO UPFRONT COSTS - CUSTOM BUILT WEBSITE - YOUR OWN CAMPAIGN MANAGER - FUNDRAISING MATERIALS PROVIDED - LOW COST = HIGH RETURNS
COOKIE DOUGH - PIE/SAVOURIES - CROISSANTS - HOT CROSS BUNS - SUNSCREEN - FIRST AID - POPCORN
School Fundraising
Club Fundraising
Choose one or more of our fundraising campaigns - they are all designed to reduce the time spent by your volunteer fundraising teams