School Colour Run Fundraiser
Let Go Raise It supercharge your School Colour Run or Fun Run fundraiser
A Go Raise It School Colour Run is super easy and low risk with no upfront costs ... we build your own custom website including real time fundraising totals and online leader boards.
Our fundraisers are known for our no surprises low fee structure returning maximum funds to where they belong ... in your school bank account.
"Having the digital fundraising format was superb, it was certainly easy with teachers not having to deal with any cash or coins plus ongoing update of total raised"
Did you know that with Go Raise It your school or club will keep more of your money raised than other Fun Run or Colour Run online fundraising companies?

No upfront costs and you receive 90% of your total funds raised *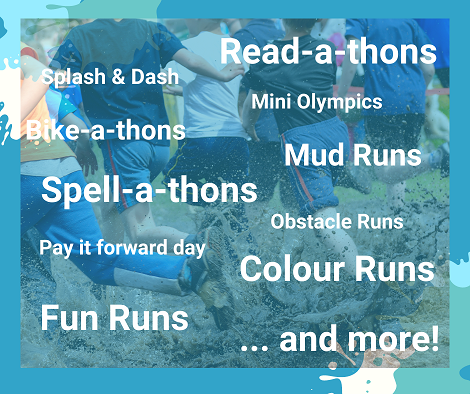 "We were thrilled with the outcome raising $35,000 for our school of which this company only takes a nominal fee, meaning our students get more of the direct benefit to them! I would highly recommend, they are fantastic!"