Want to find out more about our School Fundraising options?

Does your school need to fundraiser? Raise It are the online school fundraising specialists in New Zealand. Click below to find out more about our "Get Active" and Product fundraisers.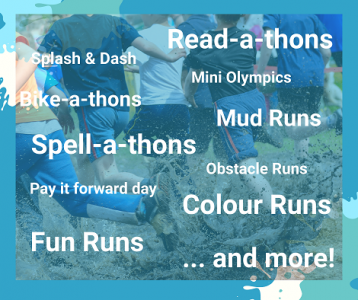 Fun Runs - Colour Runs - Bike-a-thon - Read-a-thon - Spell-a-thon - Splash and Dash - Mud Runs ....

Cookie Dough - Pies/Savouries - First Aid - Sunscreen
Raise It are the NZ specialists in school fundraising online. Schools using Raise It are raising more funds and spending less volunteer and admin time doing it.
We take the headache out of fundraising online - simple, risk free and profitable with no upfront costs
Here we have collated some interesting links to fundraising resources and articles relevant to schools and clubs fundraising in New Zealand. If you are looking to run a school fundraiser like a fun run or other sponsorship style event click here for more info on how Raise It works and can run your event with no upfront costs.