How Does Online School Fundraising with Raise It Work?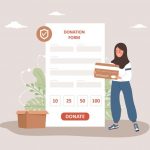 Raise It helps take the headache and stress out of fundraising. We take school fundraising campaigns online and supercharge their fundraising goals. With NO upfront costs and tried and tested school fundraising options, we can make your next school fundraiser in NZ simple and easy with low administration and high profits. Learn how online school fundraising works here!
Online school fundraising in NZ
Raise It is the online fundraising specialist for schools and clubs in New Zealand. We aim to provide schools in NZ with a successful fundraising methodology and full fundraising campaign support service. No more paper forms, cash to count, or upfront costs for your fundraiser.
With our quick-step donation/purchase online fundraising platform, we can customise your website with your school's fundraising branding and personalise it with school-specific images, colours, messaging, and goals.
All our fundraising campaigns are tried, tested, and designed to get you maximum results for your school or club. Whether you need ideas on promoting your school's fundraiser to a wider audience or hints and tips to incentivise participating students, we're here to support you.
Whether your school fundraiser is an a-thon, product, or get active, our online fundraising platform helps you succeed. Donating to your fundraiser is quick, easy, and secure with our online fundraising tools.
Launching your school fundraising campaign with Raise It:
Choose one of our school fundraisers 
Choose from Raise It's range of fundraising products or run one of our school fundraising events or athons.
Launch your custom website
Raise It Fundraising will build you a custom branded fundraising website complete with your logo, colours, and messaging about why you are fundraising. 
Communication Content
Raise It will provide comprehensive plans and templates for everything you need to supercharge your fundraising success.
Your fundraisers then set up their fundraising page 
Each of your fundraisers sets up their web page on the fundraising site – each page comes with either a shopping cart with your chosen fundraising products or a donations box for an Event or Athon fundraiser.
Fundraisers share and sell
Each fundraiser sends the link to their fundraising web page to friends and family – they purchase or donate directly to the fundraiser, and we collect their payment online. We handle all the fundraising campaign support and become your fundraising help desk, looking after queries from the supporters of your fundraiser. 
Campaign Finished Reports
Once your campaign has finished, we provide detailed sales reports for your product fundraising to allow for a smooth delivery/pick-up process. We also include real-time fundraising leader boards and fundraiser totals, so you can see how you are tracking at any point in time. 
Bank your profits and celebrate your school fundraising success
Once your school fundraiser closes, we pay your profits directly to your bank account. Raise It makes the whole process of fundraising simple.
Ready to raise some money?
Want to see what options there are for online school fundraising in NZ? Check out our "Get Active" events fundraisers like Fun Runs , Colour Runs, Athon Fundraisers, or Product Fundraising options. Raise It fundraisers are easy to run with a proven methodology that helps raise much-needed funds for schools across New Zealand. Get in touch with us today to learn more.